Safety Shoes Manufacturers, Suppliers, Dealers, Exporters in Pune, Mumbai, Chennai, Hyderabad, Bangalore from India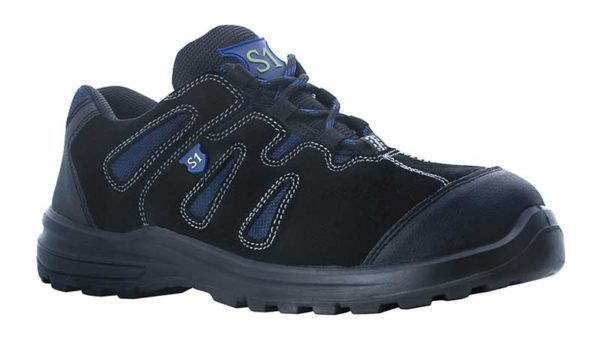 Cabson enterprises are leading Safety shoes manufacturers, suppliers, dealers, and Exporters in Pune, Mumbai, Chennai, Hyderabad, Bangalore from India.
We are Safety Shoes Suppliers; supplying a huge range of safety shoes is as follows:
Construction safety shoes for labor's safety
Classy and comfortable safety shoes with styling features
High-cut safety shoes to keep safer and prevent fatigue.
Gumboot made using PVC sole to improve work efficiency.
We Supply and export premium quality safety shoes in worldwide areas. Hence, we are known as Safety Shoes Exporters in India. Some other features and specifications of our safety shoes are as follows.
Safety Shoes Suppliers in Bangalore.
Features & specifications of safety shoes:
| | |
| --- | --- |
| Body material used | Leather or synthetic leather |
| Sole | PU, PVC |
| The material used for toe | Steel |
| Features | Anti-skid, oil & chemical resistant, durable |
| Closure types | Lace, 3 buttons |
| Ankle type | Low or high |
| Sizes | Customized |
Top benefits of Safety Shoes:
Suitable for construction laborers, security guards, and other workers.
Designed with leather material to resist oil & water repellant
Available in the double-colored sole
Due to the above benefits, our industry is able to raise its name as Safety Shoes Dealers and manufacturers among the global market.
We are the best safety shoes manufacturers, suppliers, dealers, exporters in India and cities like Pune, Mumbai, Chennai, Hyderabad, Bangalore, Delhi, Kolkata, Ahmedabad from India.
Why Safety Shoes are required?
Safety shoes are necessary to avoid injuries or accidental falls, and they should be worn when people are working on the ground.
"For example, if a surgeon is on his or her feet all day, they're going to want to wear a good pair of safety shoes because slip-and-fall accidents can occur. Wearing a good pair of safety shoes would also protect against puncture wounds."
2. Safety shoes are a necessity for working in the construction industry. For example, some construction workers might be walking on uneven surfaces, so the shoes should provide stability.
3.The workplace is becoming more and more unsafe with each passing year. For those who work in construction sites, safety shoes are mandatory to protect their feet from injuries while they work.
4.Some safety shoes also come with a variety of features that can make work safer and more efficient, such as cushioning on the soles, shock absorbing properties, and slip resistance..
5.Safety shoes are essential to protecting your feet from injury. There are several types of safety shoes that exist, including: work boots, safety boots, safety sandals, and water shoes. While not all safety footwear is designed to prevent slips and falls, all have some level of slip-resistance to help prevent injuries in case you're working outside or on a wet surface. Without the right safety shoes, you can lose your toes because of a nail or slip and fall due to moisture on the floor. Safety shoe manufacturers make sure that their products are built with best quality possible so they are able to protect against